Money alone can't buy safety
A huge issue these days when running a commercial business is the very important one of keeping people safe, it is usually referred to as Occupational Health & Safety.  This is of interest to stakeholders, staff, regulators, safety legislators, clients, suppliers, contractors and subcontractors and of course the friends and families of the people being exposed to workplace hazards/risks.
When times are tough or organisations are getting under resourced or stretched safety management is usually the first thing to go out the window.
Although safety is an important issue it is usually not taken seriously by many companies until there is a serious accident or they are made to do something by either regulators/legislations or customers.
---
Companies in partnership with workers are responsible for ensuring that hazards/risks are eliminated, or at least minimised and managed under a health & safety management system. These partnerships are only effective when they exist within a positive safety culture (climate).
SAFETY CULTURE  is the attitude, beliefs, perceptions and values that employees share in relation to safety in the workplace.
---
"money alone can't buy a safety culture"
---
Why can't you buy safety?
To create a healthy and safe workplace organisations require a health & safety management system & a positive safety culture. The problem with this is that most companies think they can create a healthy and safe workplace by simply throwing money at it. The reality couldn't be further from the truth, you CANNOT simply buy a healthy and safe workplace.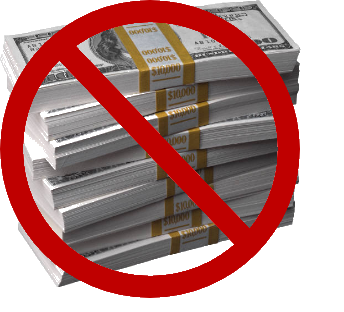 Money CAN buy you a set of safety policies, procedures and forms that would be sold by a consultant as a Health & Safety Management System. The thing you CANNOT buy with just money is a positive safety culture, a positive safety culture must be earned by committed staff being led from the top. A positive safety culture needs to be promoted by senior management commitment to safety, realistic practices for handling hazards, continuous organisational learning, and care and concern for hazards shared across the workforce.
---
Examples of money not being enough?
Since the release of The Health and Safety at Work (Asbestos) Regulations 2016 the whole asbestos removal industry in New Zealand seems to be so confused about what they need to do to comply with the safety system requirements that are being imposed on them in April 2018.
The Health and Safety at Work (Asbestos) Regulations 2016 require all Class A Asbestos Removalists to have a certified safety management system by 04 April 2018. This system can be based on either AS/NZS 4801:2001 or OHSAS 18001, and requires auditing by a JAS-ANZ accredited Conformity Assessment Body (CAB).
As it closes in on April 2018 many of the Asbestos Removalists are starting to get stressed about achieving certification to one of the safety management system standards on time. To receive this they are required to have an effectively implemented health & safety management system. As we have already established above this cannot simply be achieved by throwing money at it.
We have been hearing from many people in the NZ asbestos industry that a lot of the Asbestos Removalists are spending huge money in vain on Safety Consultants. We have also been hearing from many that the Safety Consultants are struggling to get traction from the staff and contractors due to the fact that many senior management teams are showing no commitment to the project. If Senior Management are not seen to be supporting the initiative by staff then it makes it nearly impossible to get the staff "buy into" required to make implementation of the Health & Safety System a reality.
---
"positive safety culture REQUIRES management commitment"
---
It is only ever possible to create a positive safety culture if the Senior Management lead the way, not pays a safety consultant to "magic one up" and charge for it. If Senior Management are not seen by staff to be committed to the whole safety drive then it will never be possible.
Even if Senior Management are demonstrating their commitment by including the safety consultant into the organisation in a position of power and they are standing behind them and giving them some authority over various levels of the organisation, that is at least a good start.
---
Measure your safety culture?
There are systems to measure and analyse the level of safety culture within an organisation, there are various levels of safety culture and it should be the organisations objective to move up the ratings to better themselves over time. below is an example of a measuring scale.
Workplace health and safety is important as a commitment to our employees, workmates, families and friends. It is important as an investment in our economy; and it is important as a legal duty.